Meet Our Makers
We are proud of our links with some of the world's best artisan craftsmen and women who supply us with our unique range of superior quality tools and equipment for all of your green woodworking needs.
We'd like to introduce you to some of these special people who make Woodsmith what it is.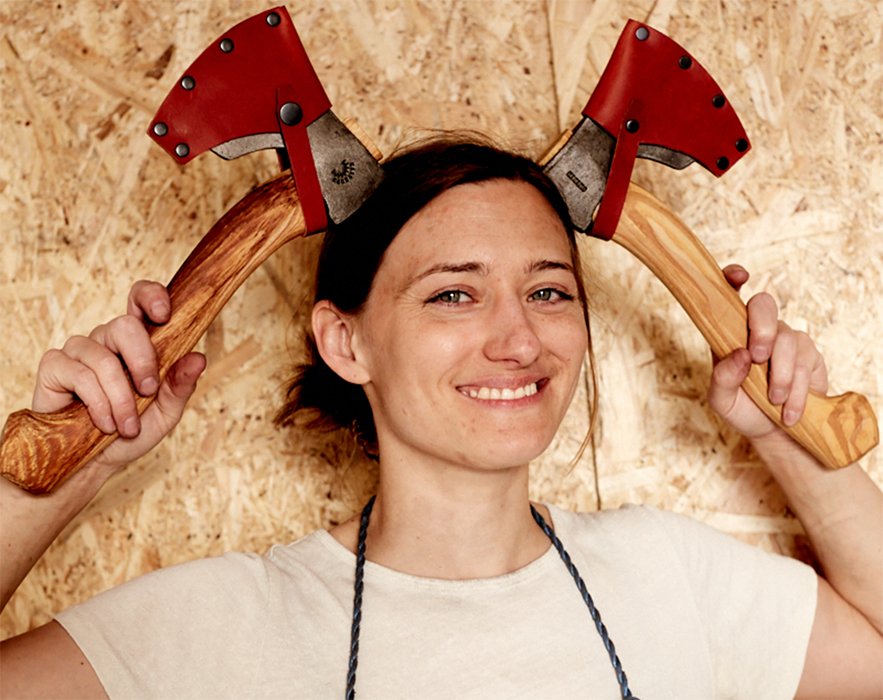 The brainchild of Julia Kalthoff, currently the company makes one singularly good axe, the Kalthoff Small Carver but has plans to make a small range of beautiful high quality Swedish axes. The Kalthoff Small carver took a long time to design and develop due to a determination to get every aspect correct. Used by carvers all over the world.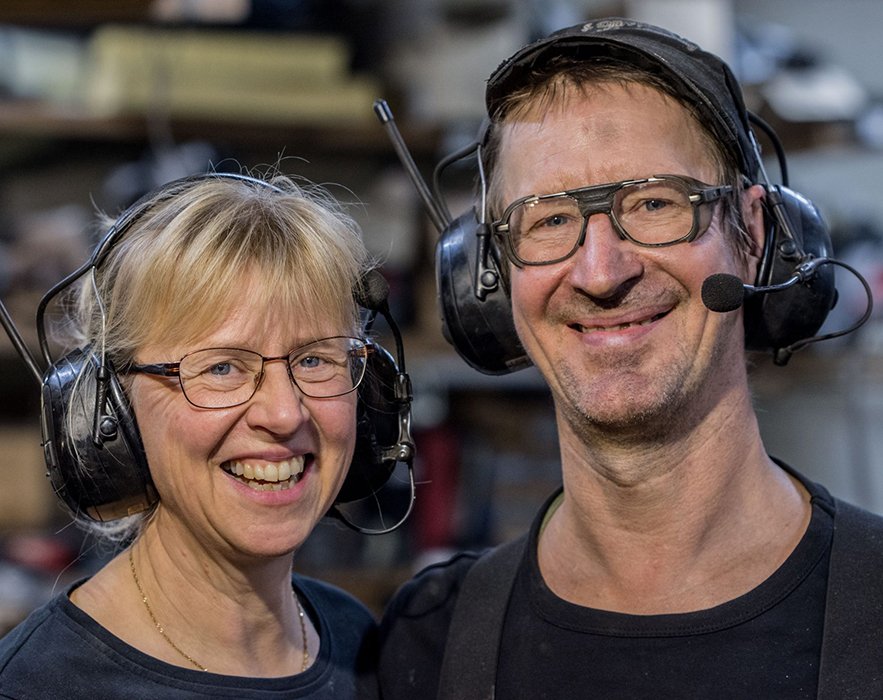 S. Djärv Hantverk AB is a family business that forges and makes tools in small amounts, by hand. Their tools are developed together with experienced wood crafters and professional craftsmen. They make over 140 different tools and around 4000 tools per year in total. Our tools are delivered ready to use, sharpened and honed with wood handles.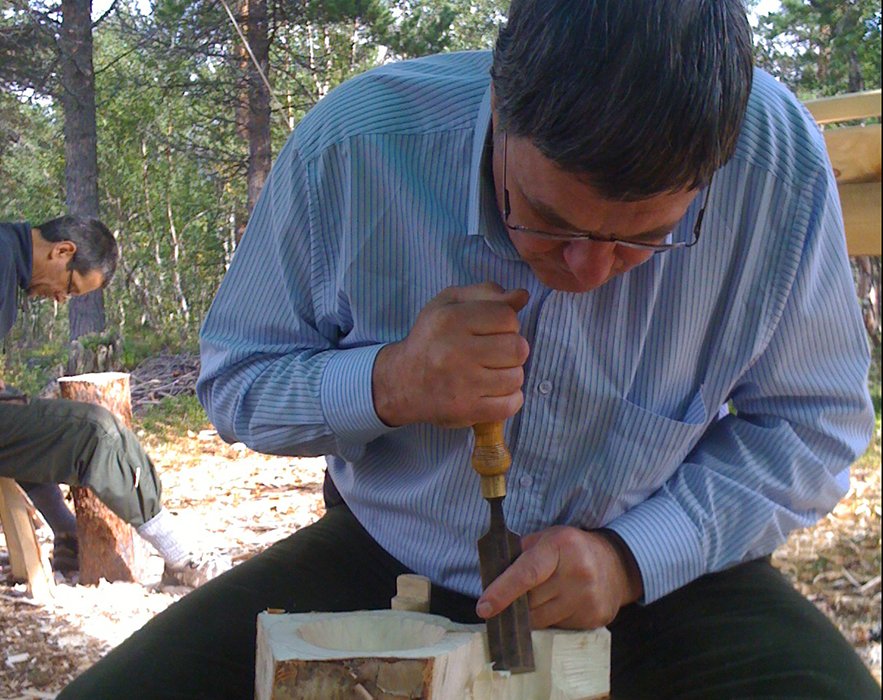 Renowned UK hand tool maker Ray Iles served his apprenticeship in Sheffield with his father Ashley iles. He was one of the last to enter the Little Mesters system. When Ashley Iles passed away in 1994, Ray took over The Old Tool Store buying and selling old woodworking hand tools.
As some traditional tools were difficult to find, he decided to start manufacturing his own tools such as drawknives, froes and rounders. Today his product range has expanded considerably and well known to many greenwoodworking newcomers.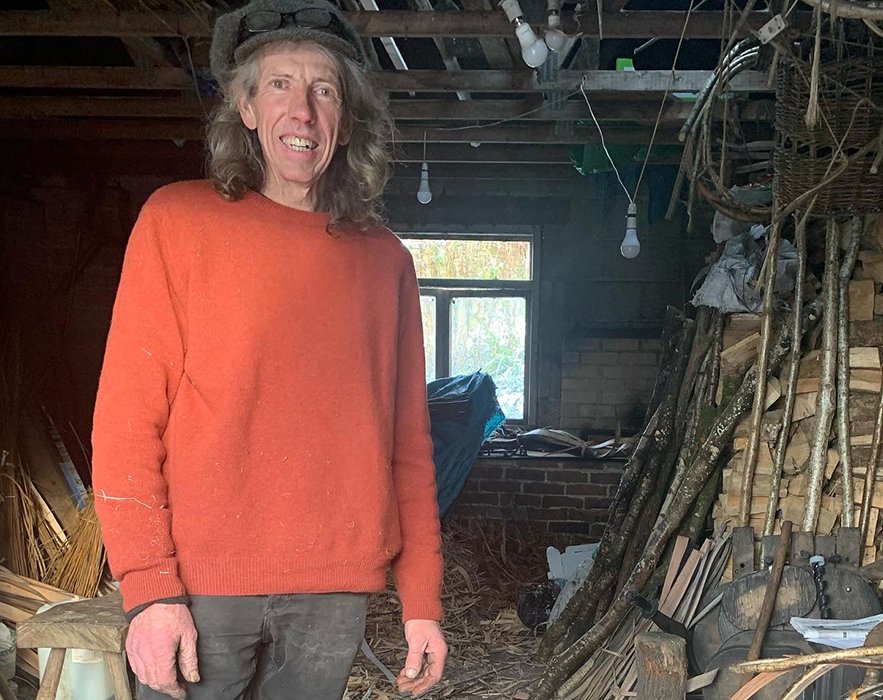 Owen Jones is one of longest known friends from the traditional woodcraft Community. Owen was taught to make swills in 1988 by a retired 'Swiller' from Broughton-in-Furness, called John Barker. John served his time in a 1930's swill shop and when he first met him he was one of the last swillers from that generation who was still making them. Now there is no one left alive from that era and Owen feels very privileged to have been taught by John, to have learnt from within the tradition and to be able to continue a local trade which has remained largely unchanged for centuries.
When Owen first started he was supplied with oak and hazel by a local coppiceman, Bill Hogarth, who was reliable, knew the specification and became a good friend. Bill was the last true coppice merchant in South Cumbria and after his death in 1999 Owen has sourced his own wood. For the last 25 years Owen has been coppicing in the local Rusland valley.
Owen also makes charcoal, Welsh Frame baskets, cleft oak gates, rush hats and many other traditional woodland craft products.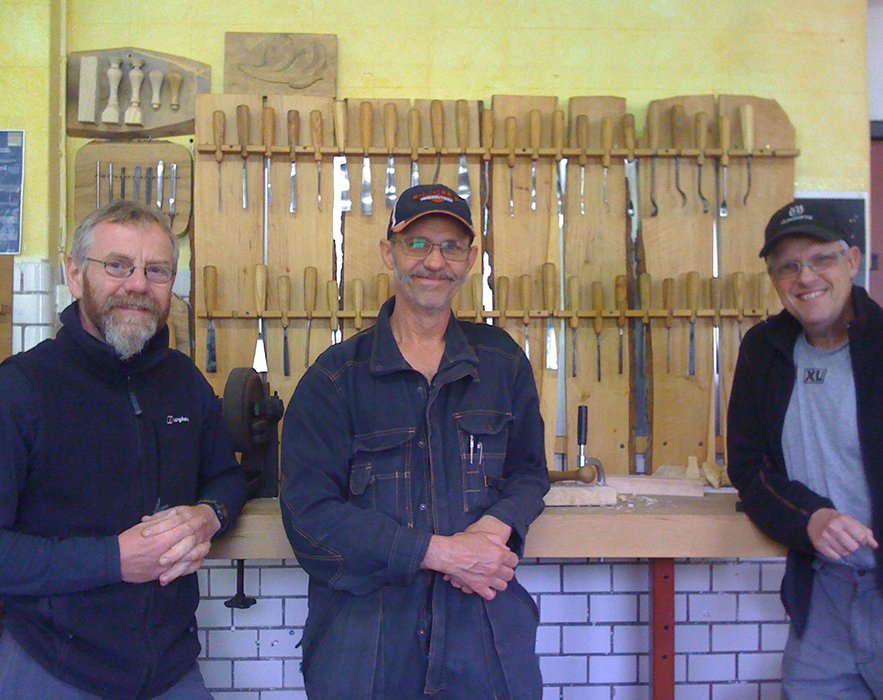 Hans Karlsson Klensmide AB is a small family business that has been manufacturing premium quality hand tools for woodcraft since the early 1980s. Their workshop is located in Motala, Sweden. Tool production is entirely in-house, everything from the forging, grinding, hardening and sharpening of the tools. Their handles are also made in the workshop using locally sourced Swedish hardwoods of Elm or Ash.
In high demand all around the world, waiting times are usually long. Their wide range of beautiful tools, includes tools for relief wood carving and other tools for woodwork such as scorps, drawknives, adzes and carving axes.