/
/
/
/

GREENWOOD FOUNDATION COURSE 2023
Woodsmith
Greenwood Foundation Course 2023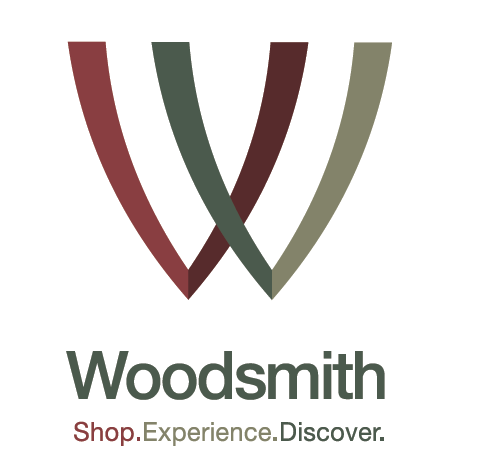 Free UK mainland standard delivery on orders over £120. Exceptions apply to large/heavy items. We Deliver UK and Worldwide, but some items are domestic UK mainland only. Delivery charges and applicable taxes are calculated at the time of checking out. Please allow extra time for tracking updates on the Royal Mail website.
PLEASE NOTE: THE £150 CHARGED HERE IS JUST THE DEPOSIT, THE BALANCE OF COURSE FEES WILL BECOME DUE WHEN THE COURSE IS CONFIRMED FULL.
Our GREENWOOD FOUNDATION COURSE uniquely equips students with a range of practical and theoretical woodland craft skills.
A total of 24 training days, typically running each Friday and Saturday, starting January 2023, completing April 2023.
Led by the north east's foremost traditional woodland craftsman and greenwoodworker Maurice Pyle. Other leading craft professionals involved include James Bedingfield, Phil Bradley and Lorna Singleton.
TOTAL COST £1 750 (including deposit)
The following modules are indicative, subjects and dates to be confirmed.
Induction Day (1 day) 14 Jan
Shrink boxes (1 day) 15 Jan
Small woodland management and traditional coppice craft (2 days) 21-22 Jan
Charcoal Production (2 days) 28-29 Jan
Willow structures (2 days) 4-5 Feb
Make a pole lathe (2 days) 11-12 Feb
Make a shavehorse (2 days) 25-26 Feb
Hazel baskets (2 days) 4-5 March
Tool sharpening (1 day) 11 March
Wooden bowl carving (1 day) 12 March
Spoon carving (2 days) 18-19 March
Willow baskets (2 days) 25-26 March
Cleft ash gates (2 days) 1-2 April
Business planning and start-up (1 day) 8 April
Catch-up day (1 day) 9 April
To register for this course, either add the £150 DEPOSIT to your cart or give us a call to arrange. The balance of £1 600 will become due prior to the commencement of the course in January 2023.
If the course does not go-ahead your £150 DEPOSIT will be refunded in full.
FOR MORE INFORMATION email Claire or Maurice: enquiries@woodsmith.co.uk
Entry Requirements
No specific entry requirements are required. Just an interest in working with your hands to make traditional utility items from green unseasoned wood.
How is the course taught?
The course is essentially practical. Much of the teaching takes place in our dedicated well equipped greenwood workshop and outdoors. All tools and materials are supplied
.
Is the course assessed?
This is not an assessed course, however, the production of a portfolio to record each module will be supported and encouraged.
Progression/Career opportunities
Many graduates from this course have established their own greenwood businesses. Others have gone on to work as independent craft makers, countryside managers, outdoor educators and interpreters.

GREENWOOD FOUNDATION COURSE 2023 is a fantastic educational experience taught by practicing craftsmen and a superb addition to your CV.
Maximum number of students 7
A unique course, equipping students with a wide range of practical and theoretical traditional woodcraft skills.
Jan – April, 2023
COST: £1 750 (£150 deposit + £1 600 balance)

Venue: The Northumberland Centre for Greenwood Craft at Kirkley Hall. Near Ponteland
A longer more in-depth course covering a wide range of traditional greenwood craft subjects.